Products
At Renew Beauty Med Spa & Wellness Center, we are proud to carry some of the best skin and hair care lines on the market and offer the finest selection of products in all of Dallas and Frisco! We carry only professional hair care and medical grade skin care with quality ingredients and results based formulations. Our product experts will development a treatment plan to serve any of your needs.
Skincare & Haircare
Skin Care
IS Clinicals
MD Rejuvena
Obagi
PCA Skin
Revision Skincare
Eminence
Skin Ceuticals
Skin Medica
Alastin Skincare
Farmhouse Fresh
Biopelle®
EltaMD
Hydra Facial MD
Eminence
Circ Cell
FarmHouse Fresh
RevitaLash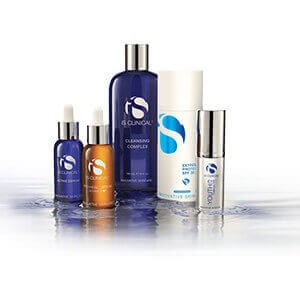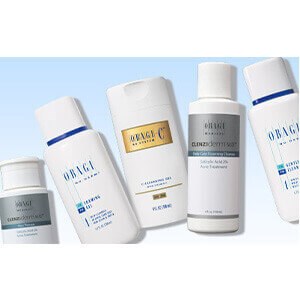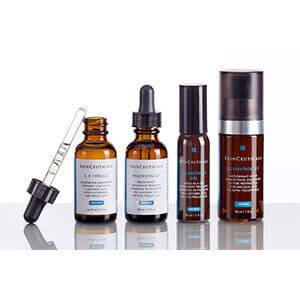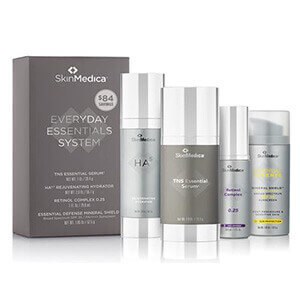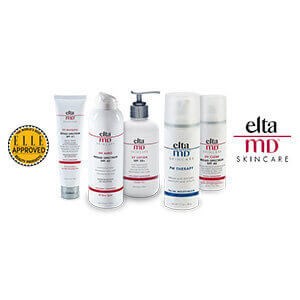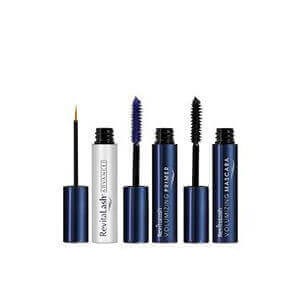 ---
Hair Care
Brazilian Blowout
Kerastase
Kevin Murphy
Morrocan Oil
Regenesis
Shu Uemura
Oribe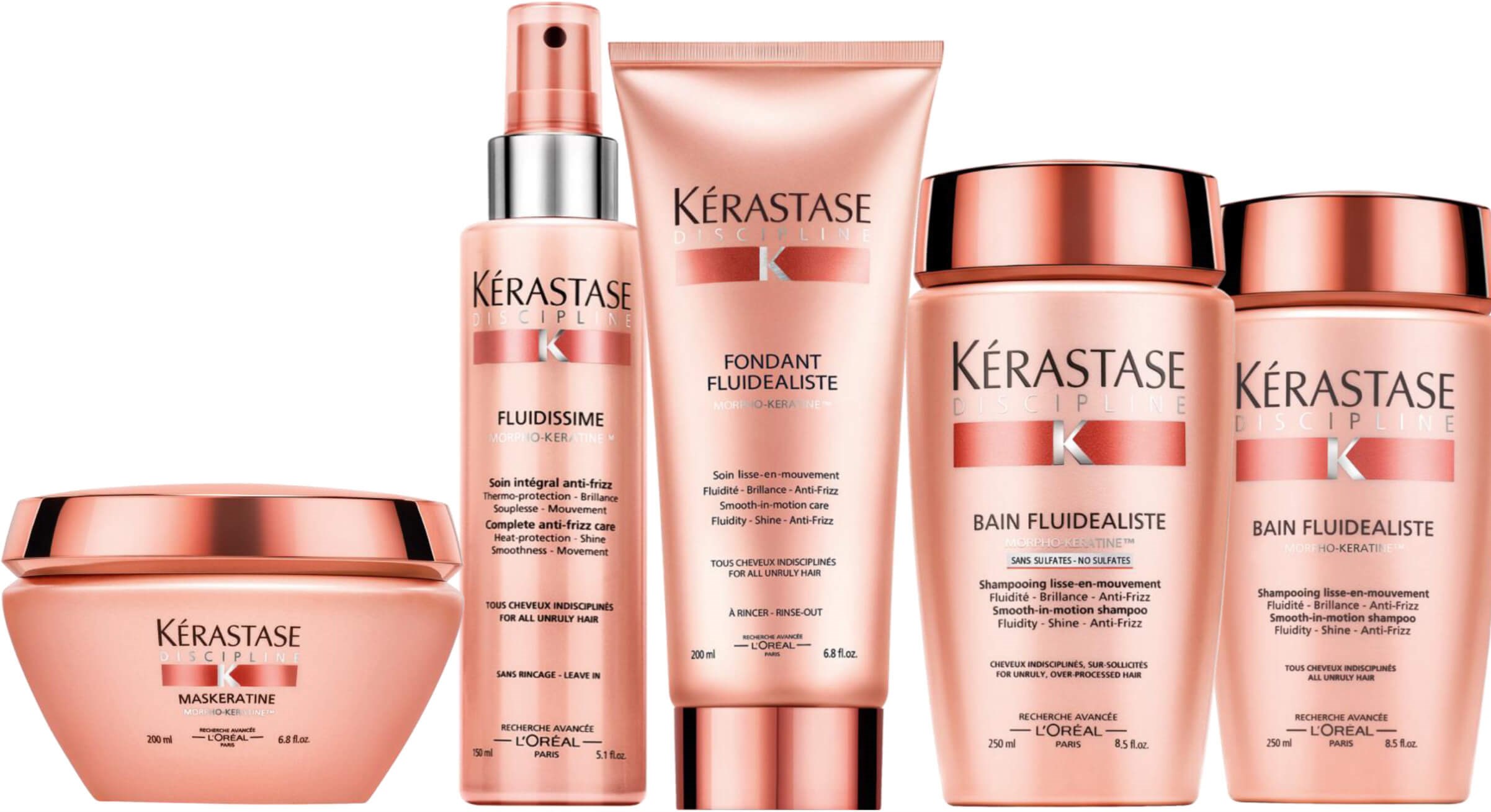 Learn More About Our Top Brands
SkinCeuticals
SkinCeuticals' is one of the top advanced skin care brands in the world. Their mission is to improve skin health, and their promise is to provide advanced skin care backed by science. SkinCeuticals provides complete skin care solutions through med-spas, and other skin care professionals, earning a strong reputation in the United States and in over 35 countries worldwide.
Obagi Medical SkinCare
Obagi is a medical grade skin care line that was developed by Dr. Obagi, it was designed to include high quality ingredients designed for medical spa's and cosmetic physicians. Obagi is a complete skincare company, designed to be transformational products that promote skin health—Scientifically backed, clinical-quality formulations to promote healthy and future ready skin. Their systems and line of products are unmatched in terms of quality and effectiveness and have made Obagi the leader in skin care.
IS Clinical
IS Clinical is the exclusive skincare brand by Innovative Skincare; which includes exceptional, long-term results oriented anti-aging and optimizing skincare formulations. The distinctive IS Clinical Active products are intended to encourage the skin restorative health by prompting and accelerating the natural processes of exfoliation, circulation and cellular regeneration. IS Clinical formulas are comprised of only the purest, most efficacious ingredients, sourced throughout the world; all of which have been clinically tested for both safety and superior qualities.
Revision SkinCare
Revision Skincare uses only the purest, premium quality ingredients and sells them exclusively to physicians. Based on the principal that cosmeceuticals must provide a targeted solution, their formulas are designed to correct each skincare condition through multiple pathways. Revision Skincare delivers clinically-proven, high-performing products in over 10 countries. Best-selling products like Nectifirm®, Intellishade®, Teamine® and the Advanced Skincare Line use targeted technology for combating acne and aging skin.
Skin Medica
The entire Skin Medica line is based on the science of the skin's own healing abilities. As skin ages, elasticity decreases lines appear and overall skin luminosity is diminished. Skin Medica's scientifically proven recovery compounds include essential ingredients ranging from Vitamin C & E to Retinol to TNS. The patented blend of growth factors soluble collagen, antioxidants and matrix proteins. Skin Medica produces glowing results, clear-fines lines are reduced, age spots and discoloration fade and skin texture and elasticity is improved.
Biopelle
Biopelle® is an innovated skin care company committed to helping you have simply better skin. Biopelle® aims to expand the reach of aesthetic medicine by providing a global spectrum of skin care products that delivers high-quality and value in rejuvenation and wellness. Biopelle's innovative strategic direction embraces research, education and cutting-edge technologies. Biopelle is the only physician-dispensed skincare line that utilizes the secretion and eggs from the Cryptomphalus aspera snail, as featured in TENSAGE® Growth Factor and TENSAGE® Stem Cell. Biopelle offers a full spectrum of clinically proven skincare products that address multiple concerns – from professional peels and post-procedure care to daily maintenance and intensive treatments for dramatic improvement in the visible signs of aging.
Elta MD
For 25 years, Elta MD have been industry leaders in wound healing, sunscreens and skin care products that are widely used and recommended by physicians and other medical professionals, including in hospitals. EltaMD applies that experience to create innovative products that help restore, protect and maintain healthy skin.
Elta MD provides physicians and their patients innovative products that help develop and maintain great skin for life. A favorite of celebrities and our clients alike, Elta MD has made a name for themselves with their amazing sunscreens.
HydraFacial™
The HydraFacial™ Skin Solutions are clinically formulated to target specific skin conditions, including wrinkles and fine lines, uneven skin tone and texture, clogged or enlarged pores, sun damage, and hyperpigmentation. The best part is HydraFacial™ improves the quality of skin overtime, by actually helping to make it healthy.
HydraFacial uses many different active ingredients such as: Activ-4™ is a multi-action specialized skin solution that cleans skin deeply while softening sebum and impurities to aid in extractions. Beta-HD™ is a Beta Hydroxy Acid formula that is ideal for oily or congested skin, and used to dislodge impurities during extractions. Antiox-6™ is an antioxidant-rich skin solution that helps combat free radicals and environmental damage to the cells. GlySal™ is a Glycolic and Salicylic Acid combination peel that provides the benefits of a peel with speed, comfort, and virtually no post-peel scaling. DermaBuilder™ This uniquely formulated combination of peptides is designed to help stimulate collagen production and improve cell structure strength.
Revitalash
For longer, thicker, fuller lashes naturally choose the #1 product in lash and brow lengthening guaranteed.
RevitaLash® was developed by Michael Brinkenhoff, M.D. as a special gift for his wife, Gayle, while she was recovering from metastatic breast cancer treatments.
FarmHouse Fresh
FarmHouse Fresh, founded in McKinney Texas offers all natural, organic, vegan skincare products. 100% naturally derived ingredients -- fruits, vegetables, milks, and more are sourced from U.S. farms. Skin and body products to include: Moisturizers, scrubs, oils, masks, soaps, balms will rejuvenate your skin. Great for those seeking earthy, organic skin care, sensitivities or active ingredients that offer proven results. Chosen as one of Oprah Winfrey's favorite skin care lines, get the glow and stay hydrated!
Kerastase
For over 50 years, Kerastase has been the most trusted brand in Hair Care. Formulated for all hair types and ethnicities, Kerastase transforms hair into soft silky, styles with Shampoos, masks, leave in conditioners, serums and oils. Kerastase is truly where hair meets art.
Moroccan Oil
Moroccan Oil has become a haircare industry sensation embraced by celebrities, runway stylists and women the world over. After perfecting the Moroccan Oil Treatment, Moroccan Oil decided to extend the line to include solutions for every hair need. Their formulas not only leave hair naturally smooth and shiny but also improve its actual condition to make it stronger with each use. Moroccan Oil has created a new haircare category and remains unique in the industry.
KEVIN.MURPHY
Born from the same philosophy as skincare, KEVIN.MURPHY products are weightlessly designed to deliver performance, strength and longevity. When searching the world for ingredients, KEVIN.MURPHY looked for companies that use micro cultivation, organic growing practices, or ecologically sound wild harvesting techniques to ensure the KEVIN.MURPHY range is of the very highest natural quality. Combining hi-tech scientific knowledge with the best natural ingredients available, KEVIN.MURPHY products provide the tools to recreate high-fashion runway looks in the salon or at-home, while always remaining kind to the environment.
Brazilian Blowout
The preferred smoothing treatment of celebrities, beauty experts and stylists around the world. Brazilian Blowout created a full range of products from salon only to take home kits that help clients to achieve a smooth, sleek, straight look or keep your curl and just lose the frizz.
ReGenesis
ReGenesis products are scientifically formulated to address and improve fine hair or thinning hair problems.
Shu Uemura
Employing a unique blend of nature, science and art combined with Shu Uemura's pioneer spirit creates avant-garde make-up, high performance skincare and artistically-crafted professional quality tools that fuse simplicity and elegance. Shu Uemura was more than just a makeup artist: a pioneer, an innovator, a visionary. He was the first to pioneer a global approach to beauty, connecting makeup and skincare in harmony. Through his passion for beauty, art and women, coupled with a taste for innovation, he developed his brand into a truly global brand.
Oribe
Oribe Hair Care began its journey in 2008 when co-founders Daniel Kaner and Tevya Finger decided there was no luxury products in hair care. They set out to create a pivot in the market, and the perfect collaborator was discovered in Oribe Canales. The brand blends craftsmanship, performance and decades of styling experience from the top of the editorial and salon worlds to create a new category in hair care. Today, Oribe is a best-selling, award-winning brand that has sparked deep connections with its consumers.