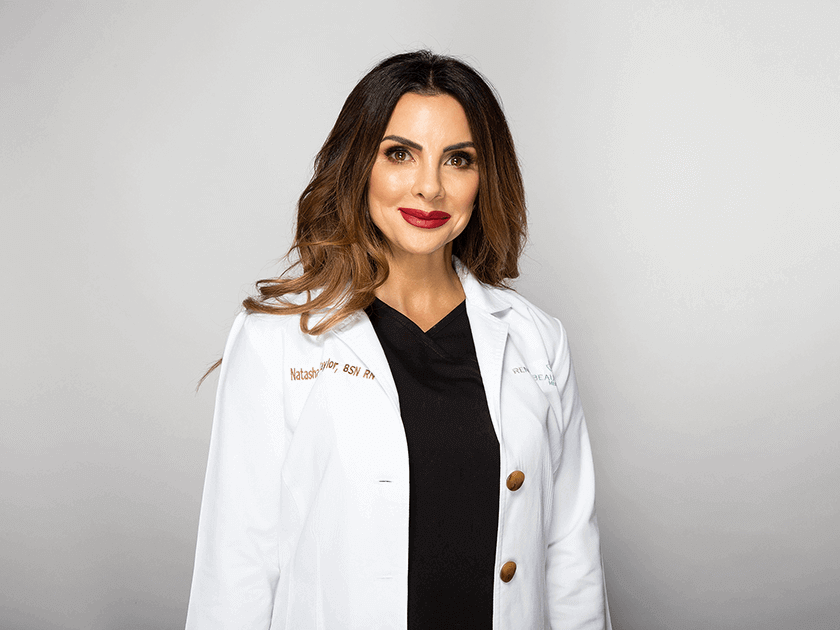 Meet Natasha taylor - rn, bscn
Natasha Taylor RN, BSN has practiced nursing for over 17 years, with 9 years as an advanced aesthetic injector with Renew Beauty. Natasha's career started at Baylor University Medical Center and in 2007 she was introduced to the field of Medical Aesthetics. She began extensive training and education in the proper use and administration of Botox® and dermal fillers (including Juvederm® and Restylane®) under the guidance of top Medical Doctors and plastic surgeons in Dallas. Natasha participates in continuous education in current and emerging concepts of Facial Aesthetics. Natasha's desire is to help each client attain their goals through personalized treatment and her commitment to excellence, attention to detail, and engaging collaborative consultations has made her one of the most sought out Nurse Injectors in the Dallas Fort Worth Metroplex.
Natasha's Favorite SkinCare Products!
Biopelle
Tensage Daily Serum
XCP Brightening Serum
Brightening Cream
Dark Circle Relief Cream