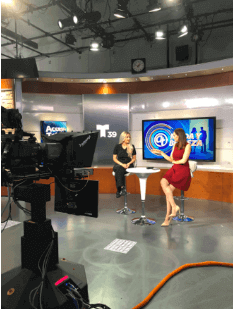 With Summer and all the fun in the sun, our clients at Renew Beauty have been coming in to ask how they can get rid of some unwanted hair this season! So, our expert esthetician Karla Herrera, caught up with Telemundo Dallas' Adriana Lopez of Acceso Total to talk about all things Laser Hair Removal!
Laser Hair Removal is a very popular option since you don't have to worry about remembering to shave or wax. Many of our clients find a new confidence after removing unwanted hair! If you're thinking about getting Laser Hair Removal, here are a few tips we offer our clients at Renew Beauty!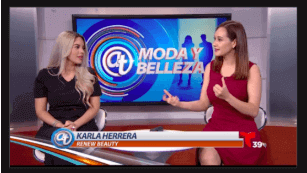 1. Stay out of the sun for four days before your laser hair removal treatment. If you must be outside, try to limit it to 30 minutes! You want to be as close to your natural color as possible. So you're as close to your natural color as possible, also don't get a spray tan before your treatment.
2. Go to your treatment shaved. You can't get laser hair removal on top of the hair root.
3. There's no recovery time, but avoid adding any extra heat to the body for a few days. Stay out of the sun for 4 days after your treatment. Also, don't wash the area with hot water for 3 days. And, stay out of jacuzzis and the gym for 24 hours afterwards – basically, anything that will add heat to the body!
4. Plan for about 6 treatments to see the full 80-95% reduction.
5. Remember most treatments are only about 30 minutes and then you're on your way! Nothing to fret about!
Catch Karla's full segment on Telemundo here