Relax. Rejuvenate. Results.
Renew Beauty Med Spa & Wellness Center is a state of the art facility combining beauty, science and results - all in the comfort of a relaxing spa environment. Operating at North Park Center for over 10 years, and now at Stonebriar Center Frisco.
Renew Beauty is an industry leader in advanced skin rejuvenation, anti-aging, cosmetic injectables, skin care & wellness.
Discover a new you at Renew Beauty Med Spa & Wellness Center and allow our team of professionals to make you your most beautiful! Complimentary consultations are available seven days a week. Learn about our advanced techniques for your face, skin, and body.
Learn More
Our Providers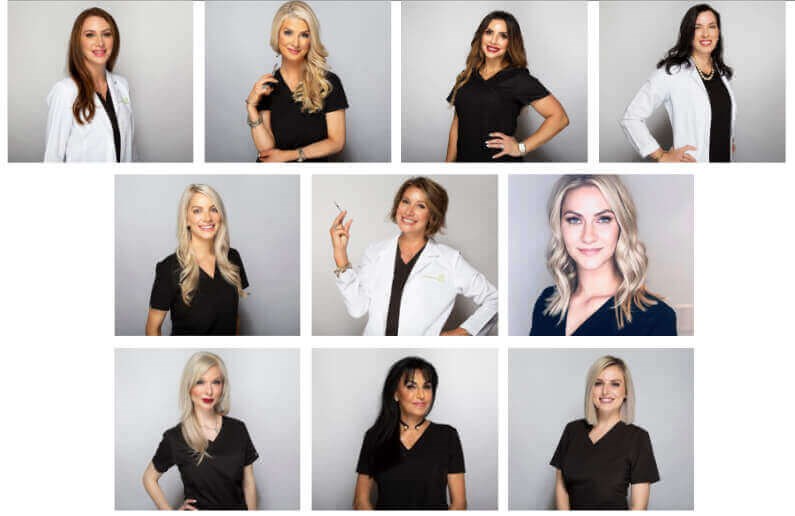 EXPERIENCE YOU CAN TRUST
OVER 1O YEARS OF EXPERTISE
Our team of cosmetic nurses and aesthetic professionals at Renew Beauty Med Spa & Wellness Center in Dallas and Frisco work with our clients individual needs to ensure optimum results through advanced skincare treatments in our luxurious and relaxing spa facilities.
Our goal is to exceed our client expectations. We specialize in solutions for all skin types, and customize a treatment plan for you.
Browse our team bios to learn more about each member's credentials and specialties.
Learn More
Our Reviews
I cannot get enough of Renew Beauty and more specifically the amount of attention their entire staff gives you as soon as you walk in. Every...
R.D.
I was so pleasantly surprised by the kindness and professionalism displayed upon my visit to the Renew Spat on 11-25-19!!!I've had some work...
C.B.
Anthony always goes above and beyond and does an outstanding job! I'm very pleased with my service there. As for the rest of the staff, they...
K.N.
Each person here is super thoughtful and makes you feel super confident in whatever services you choose. Love this place!
A.M.
Had my lips done by Jessica @ Northpark!! Omg - they look soooo phenomenal- especially with Vday coming up....gotta get your PERFECTLY PUCKE...
C.B.
Our Facilities
Renew Beauty - NorthPark
8687 N Central Expressway Suite 2220, NorthPark Level 2
Dallas, TX 75225
Get Directions
Renew Beauty - Stonebriar
2601 Preston Rd Ste 1058, Stonebriar Centre
Frisco, TX 75034
Get Directions